Course details
【Achievement】 120 minutes Individual drinks unlimited course coupon 1480 yen (withdrawal) Further days - trees are 980 yen (withdrawal) !!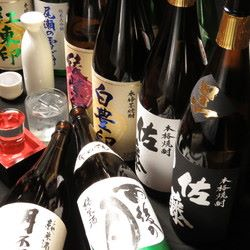 By using a coupon980 yen
It will be 980 yen at [Sun - Thu limited].
All-you-can-drink available

Shochu, cocktail large fulfillment !!
Reservation deadline

Coming to the store until the desired date of the day 22
Available days for reservation

Monday - Sunday - Public holidays - Holidays
Course only for unlimited drinks.Please customize the dishes and order ♪ All you can drink is LO 20 minutes ago.
All-you-can-drink menu
·beer
·beer
·Cocktail
· Mojito, Jin Ricky, Gin tonic, Jinbac, Jin Lime, Orange blossom, Cassis soda, Cassis tonic, Cassis orange, Cassis grapefruit, Cassis oolong, Peach soda, Peach tonic, Fazy group, Peach grapefruit, Peach oolong
Shochu
· Wheat noakko Wanko (rice) Watermelon (potato) Black Kirishima Nanko (Awamori) Shima song fluffy Kagamidori Acerola, yuzu, moya
·plum wine
· Clear delicious plum wine, yuzu plum wine, grandma's plum wine
·Whisky
· High Ball High Ball Ginger High Ball Coke
· Sake High
· Ginger sour, lemon sour, grapefruit sour, lime sour, apple sour, giant peak sour, lyche sour, oolong high
·Sake
· Japanese Sheng, Yoshino River, Hoshi Izumi
·Soft drink
Oolong tea, orange juice, green tea, grapefruit, cola, ginger ale, tonic water
2018/10/19 update